Dear Creative Soul;
We've all been there . . . stressed to the point of breaking, frustrated with the lack of time in our lives, feeling like we will never be enough, have enough.
It seems like you're constantly working and there is never enough time for you . . . your Creative Soul.  She used to come out and play, you maybe even built a space for her that is now stacked with papers and bills that never seem to end.
The first child came and with the best of intentions, you started a scrapbook.  Year 1 is one is completely covered . . . when did you ever find the time, you can't imagine as the years started to fly by — occasionally a glimmer of hope – a quiet afternoon by yourself to catch up.
Perhaps you have made time for your Creative Soul, but you are feeling a bit uninspired and looking for new ideas to spark the playfulness of your spirit.
It is time for you to get out of the routines of your life and to traverse your imagination for inspiration in the moment.
Here's what you missed at the
All-Inclusive Creative Souls Retreat in June 2012:
Relaxing, unwinding and nurturing your own Creative Soul
Exploring a beautiful setting that inspires your Creative Soul
Reconnecting to your own creativity and sharing it with other Creative Souls
Forming new friendships with other like-minded Creative Souls
Learning new techniques that nourish your Creative Souls
Returning to your life renewed, replenished and re-energized
You must remember you are always and forever a Creative Soul
Artist Trading Card Swap
Will there be another retreat?
Maybe . . .
If you don't want miss out on the next one, make sure you get on our email list.
"It was my sincere pleasure to have attended the Creative Souls Retreat in September.   I really needed a break from work to find my long lost creative soul and give her a place to explore and play!   At first I was worried about being a newbie to all of the materials and processes but that quickly melted away in the company of great, creative, sharing women.  I learned so much and loved the workshops!   I wish that weekend had been longer, so I've been looking forward to the next retreat since my drive home!   Can't wait to be in Running Springs again with both old and new creative souls. Thank you, thank you, thank you!! "
Bettina Rohan
The Creative Souls Faculty includes: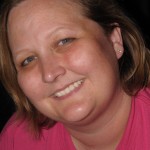 Heather formed Creative Souls four years ago after rediscovering her own creativity and being asked to share some of her mixed media techniques.  On most weekends, you can find her throwing pottery or creating some other work of art to share with the world.   To see more of Heather's work, go to
www.potterydaily.com
or 
http://cr8ivesouls.blogspot.com
.  In addition to being a certified Copic Instructor, she is part of the Sakura Craft Design Team.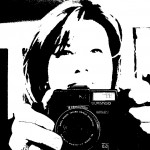 Creative expression has always been a part of Karen's life.  As a kid, she loved any activity that involved paint, glue, drawing, glitter and had an impressive collection of every craft kit that was out there.  For the past 12 years, she has been involved with the retail industry; managing, buying and eventually owning her own scrapbooking store, where she did it all….including designing & teaching classes.  She enjoys sharing her excitement for new product and new techniques and is currently fulfilling one of her goals – being on a design team.  Her favorite style is vintage/grunge and likes her projects to have different textures and layers. Moving off the scrapbook page onto different kinds of mixed media projects is her latest love. Her new creative inspiration is nature since recently moving to the picturesque mountains of San Bernardino, CA.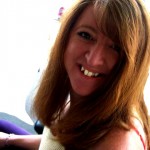 Terri Sproul is the producer of a DVD called 
"MasquePen Magic"
to see more of her video check out her YouTube Channel at 
http://www.youtube.com/terrisproul
.  She is a diverse and experienced designer and instructor for multiple companies in the paper craft world including "Glue Dots®", "Stewart Superior", "Sakura Hobby Craft" and "Viva Las Vegastamps!" to name a few.  Terri and her husband Marc have the pleasure of living in San Diego County On top Of Palomar Mountain. She has received a Bachelor of Scrapbooking Arts from Creating Keepsakes and Bachelor of Scrapbooking Education from EK Success. Terri's passion is teaching fellow Scrapbooker's and Stamper's new techniques and to think 'out of the box' and 'off the Page.'  Visit her website and blog to see all the exciting stuff she does at 
http://www.terrisproul.com
– link to blog is also there.
"Heather creates a wonderfully creative atmosphere with great instruction and everything you need to complete the projects.  The themes are relevant to holidays, world events, or personal experiences.  The workshops are well thought out and well presented.  You can't help but have fun and be creative under Heather's tutelage.  A must for all creative and wanna-be creative souls."
Liane Larocque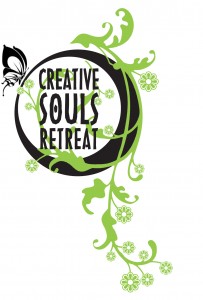 Questions?  Please email info@creativesoulsretreat.com or call Heather at (626) 344-9306.
"There's something comforting and empowering to "Be" with other women and to create.  Heather comes well prepared and makes it easy for us to relax and play AND we go home with a piece of Art!  I appreciate Heather's kind, wise and gentle manner and look forward to being inspired by her and the many skills she so willingly shares."
Joanne Jakeman
So, what are you waiting for?  We really don't want you to miss out on this experience.  Discover your Creative Soul and awaken your artistic spirit!
Sincerely yours,
Heather Morrow & Karen Myers